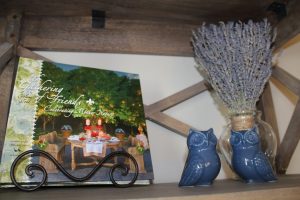 I love my daughter's new house and how cute she has decorated the kitchen and dining rooms. They also did a blue and gray kitchen backsplash remodel.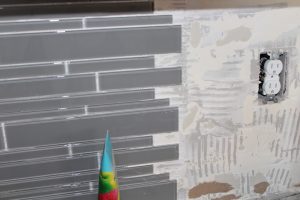 This was the first kitchen backsplash. I love it. She started with a gray glass in this multiwidth pattern. But she didn't love it with the granite.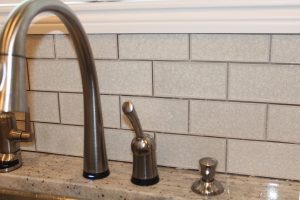 So they tore it out (big job!) and decided to change to this subway pattern with some little flecks in it. They loved it. So do I.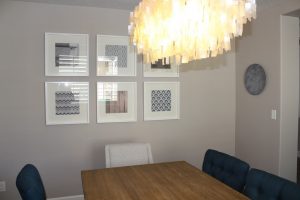 I decided to snap some pics of her cute dining room too. I love how it turned out. This lamp is so pretty and glittery. When you touch it…you can hear the chiming of the glass pieces.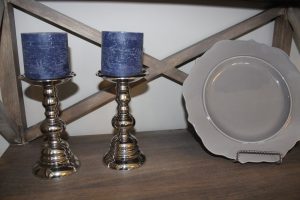 Pretty candlesticks from me, her cool mom.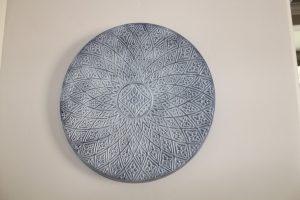 This gray colored plate is pretty large on the wall and adds a neat texture piece to the room.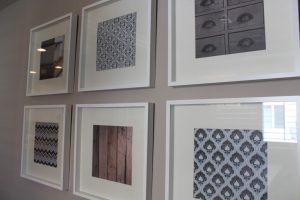 Close up of these pretty white matted pictures in different scrapbook papers.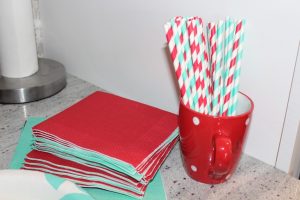 We enjoyed some good food while we were there. I loved these cute straws and napkins that match the house decor.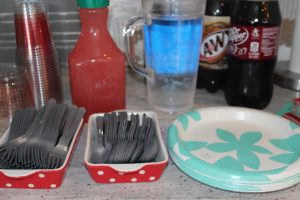 Small casserole dishes make great utensil holders too.
This is her grandmother's china, my mom gave it to her in her will as she was the first granddaughter in the family. It is still timeless.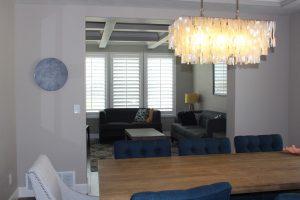 Here is a picture of the living room and the cool beamed ceiling there.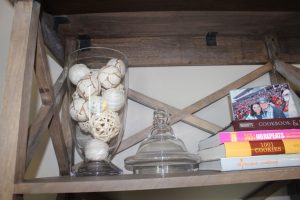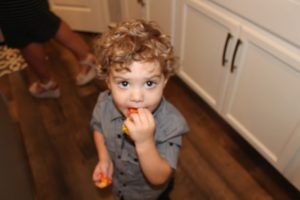 My favorite little grandson. He's my only grandson too.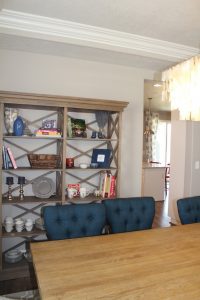 Pretty decor in the gray and white room. The tray ceiling is pretty too.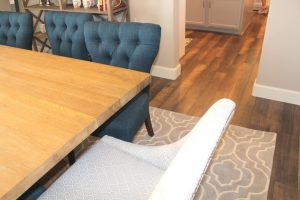 I loved the rug and the blue tufted chairs too.. I love it all. It's such a pretty place.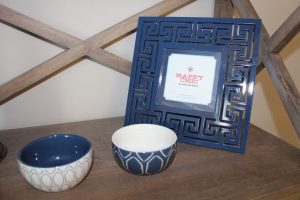 I think she likes decorating as much as I do. She is really good at it too I think!