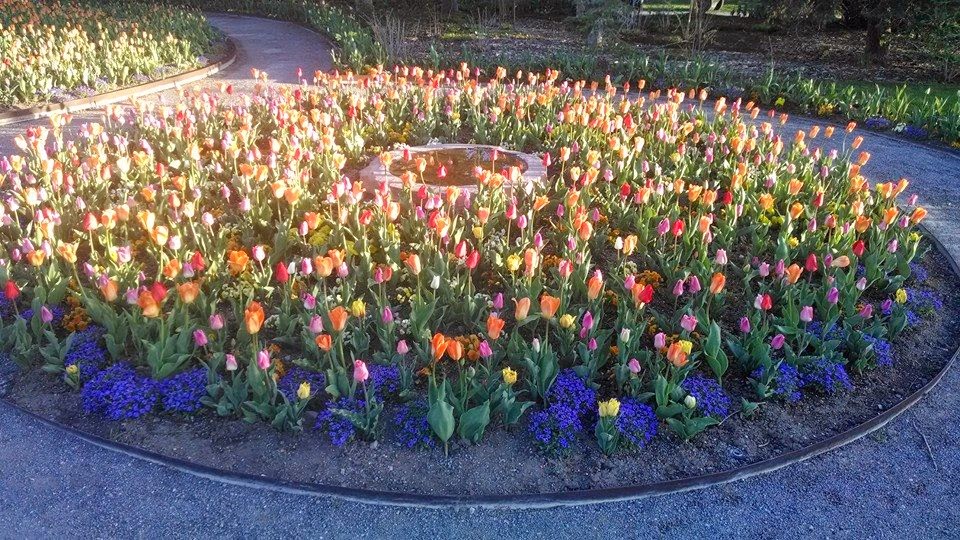 Don't ya just LOVE SPRING? I love all the tulips and daffodils sprouting up around here. No these aren't mine. I have like a few dozen. These are from Thanksgiving Point Gardens Tulip Festival going on right now in Lehi, Utah. It's so beautiful to go walk around there and get inspiration!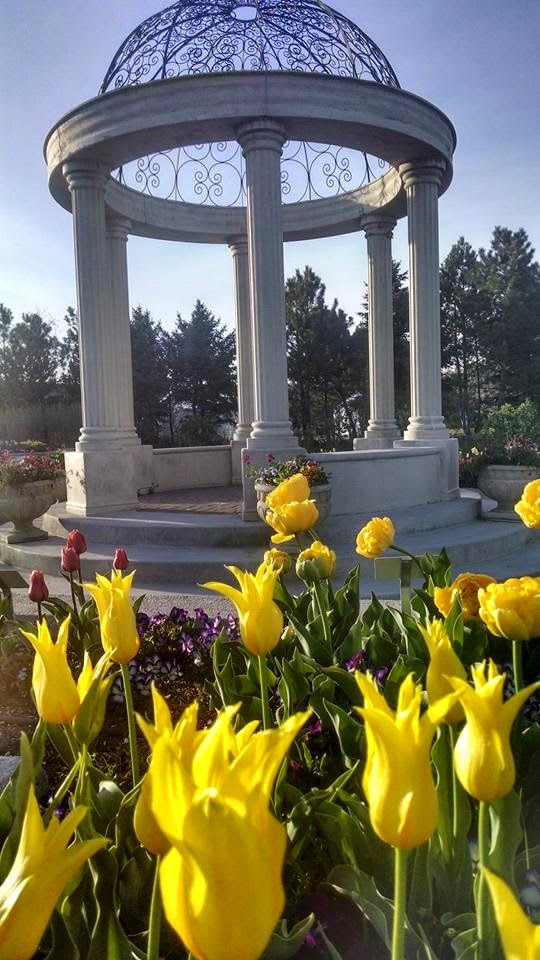 I just cross my fingers the deer don't see my tulips very soon, or they will be gone gone gone in a swift munch. At least they don't like the daffodils though. I have a few of those that might survive deer. 😀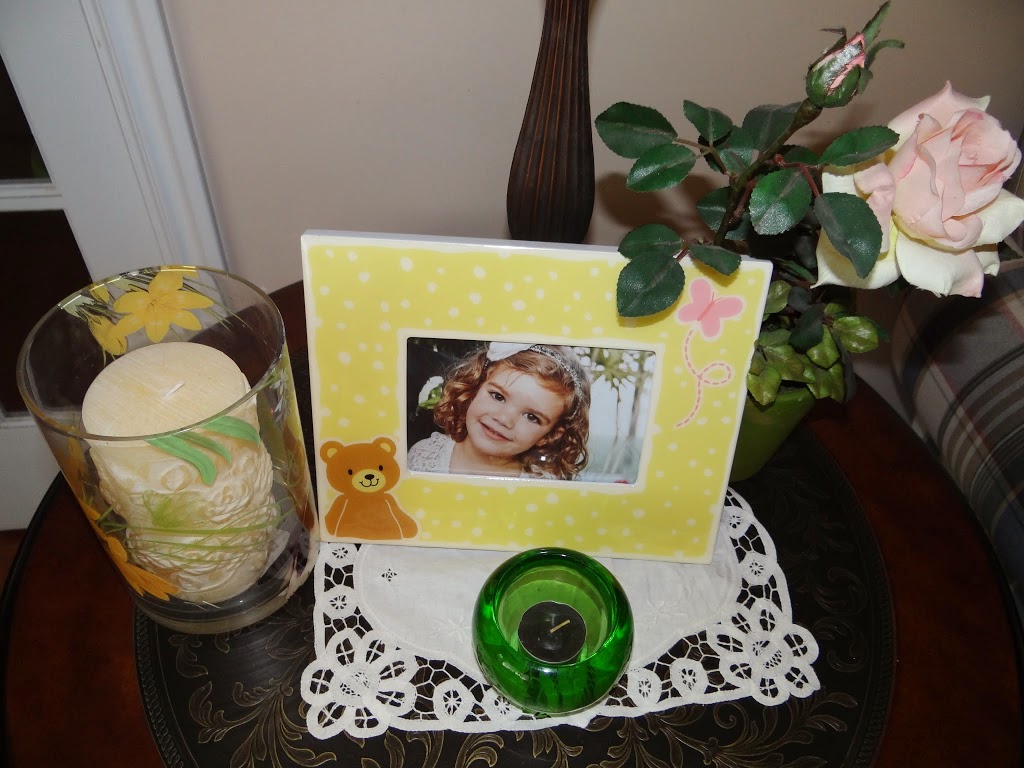 So with spring comes a renewing of the old decorations. I am changing the decor in my entry room. It is blue and mauve leftover from the 80s. They called and wanted their wallpaper back. So I'm happy to oblige. We are GOING GREEN! It will be kind of lime greens and yellows and muted corals.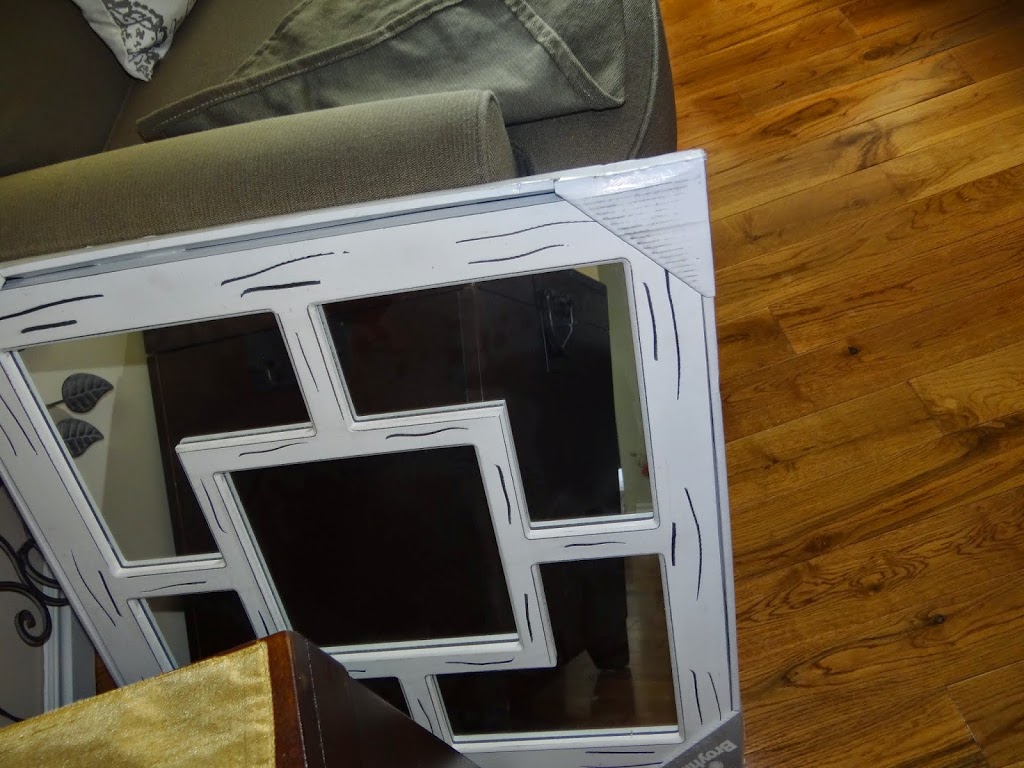 I'm so excited I found this wall mirror that will be perfect on the new painted walls in the entry room for $15 bucks. Can I get a hallelujah?!! What a steal! It will look nice after I paint the walls a pale lime. I have an old ball and claw table I'm painting the base lime too. It will look nice here in the bay window.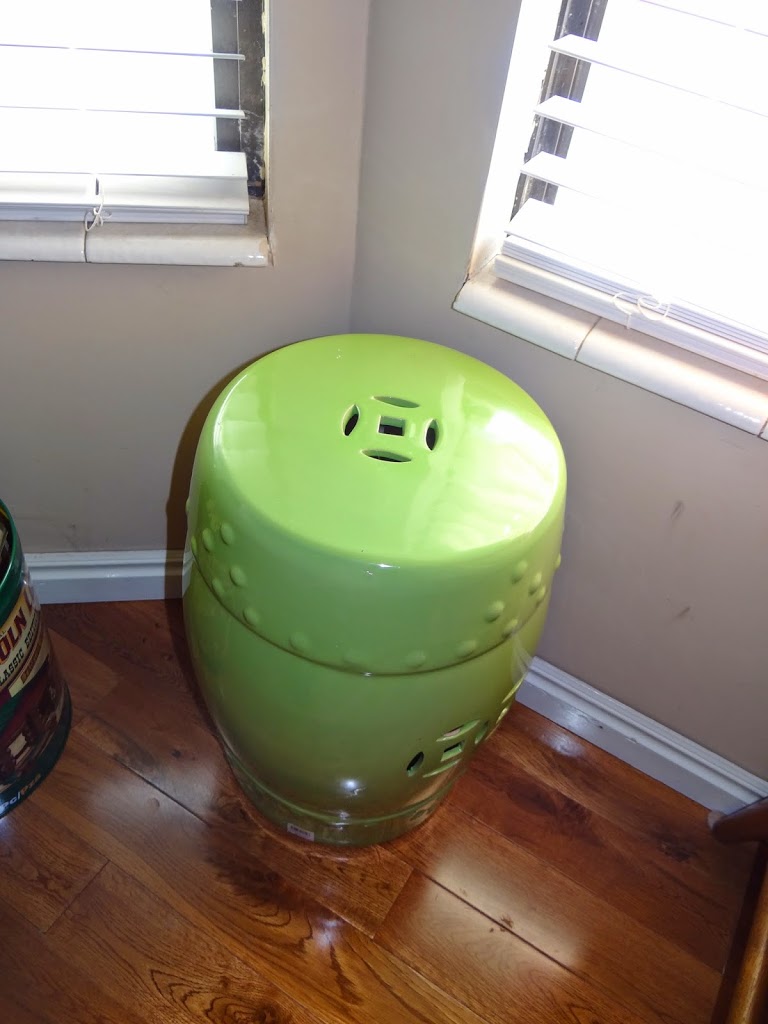 I LOVE LOVE LOVE these garden ceramic drums. They are nice to put a drink on if you have guests sitting on your ottomans or accent chairs. I've got one of these in blue in my great room and another one I love in white up at my cabin in the master bedroom. Now I'm going to put the green one in the entry room. It is my inspiration color for the new decor.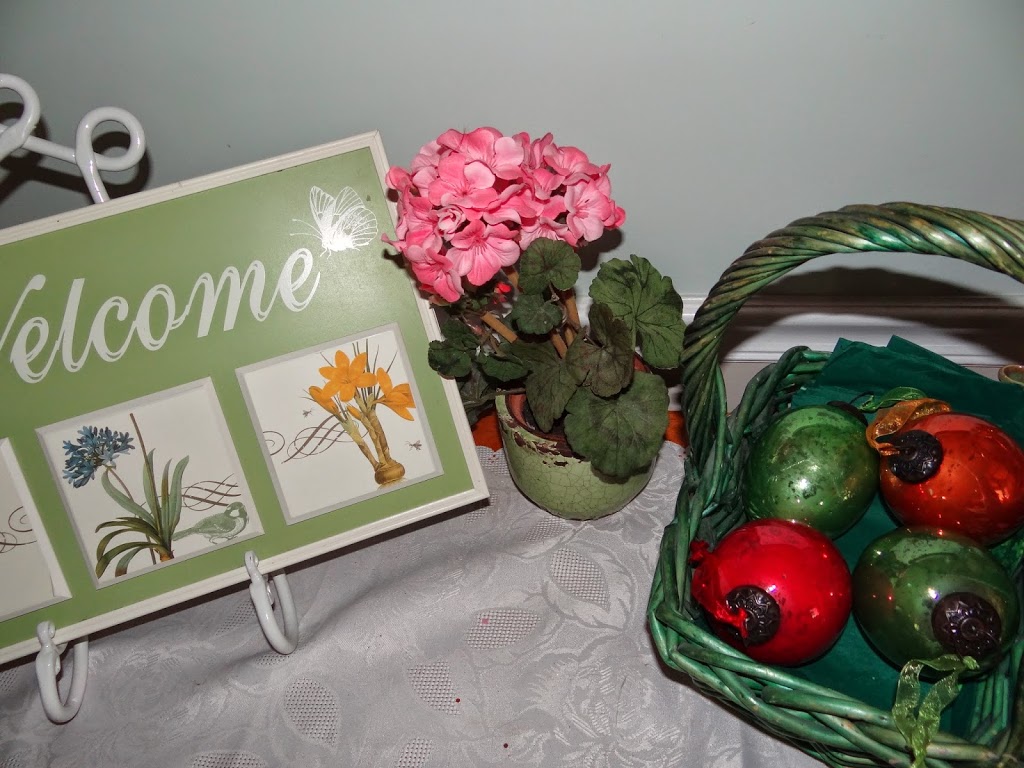 I loved these little mirrored eggs I found too. I think I'll keep them out year round with the new lime green and yellow decor. I just need a prettier basket than this old green one leftover from St. Patrick's day! U-G-L-Y! Gotta get to Hobby Lobby!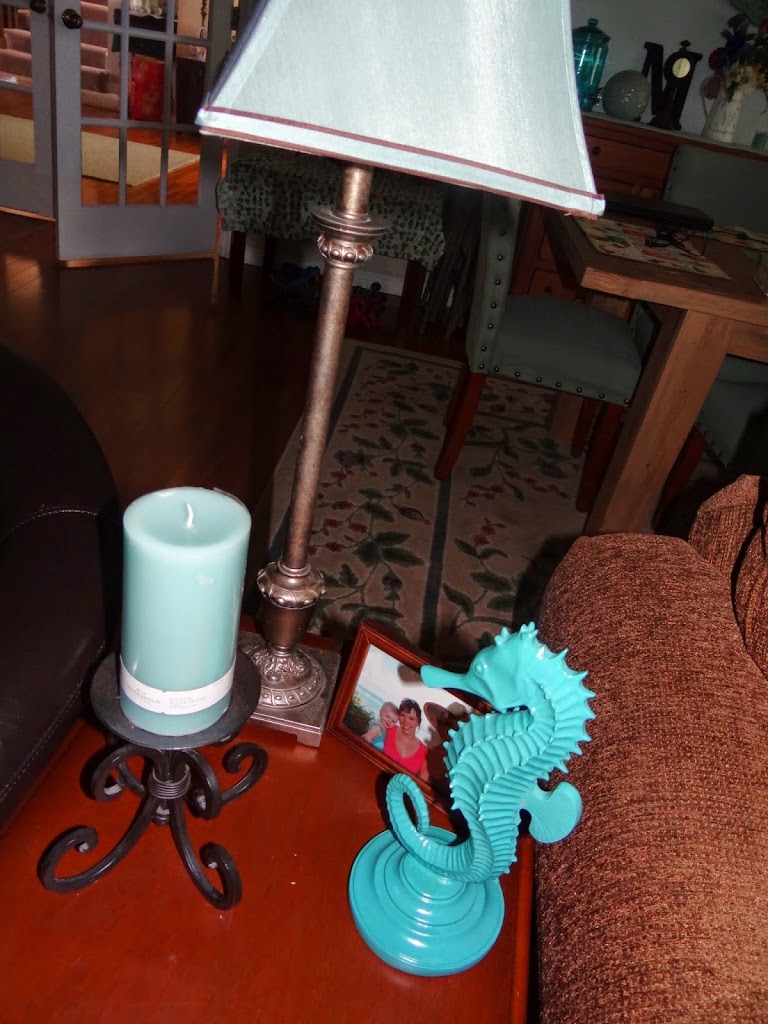 I got this candle and this cute seahorse to add to the great room. I love the colors. They are all beachy turquoise blue.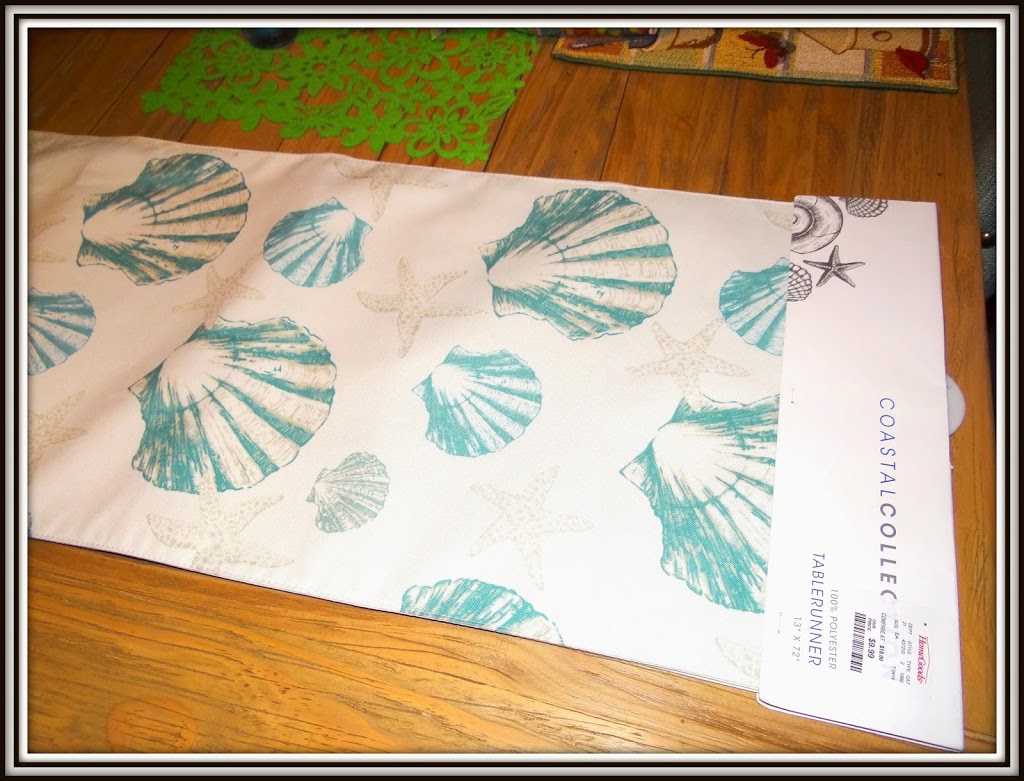 And I couldn't resist this table runner. I love the new beachy colors and designs they have come out with lately. It reminds me of where I grew up! I lived on Redondo Beach most of my teenage life. Miss that salty sea air and the R and R of beachside lounging around with friends. Yup I really do miss that. sigh…..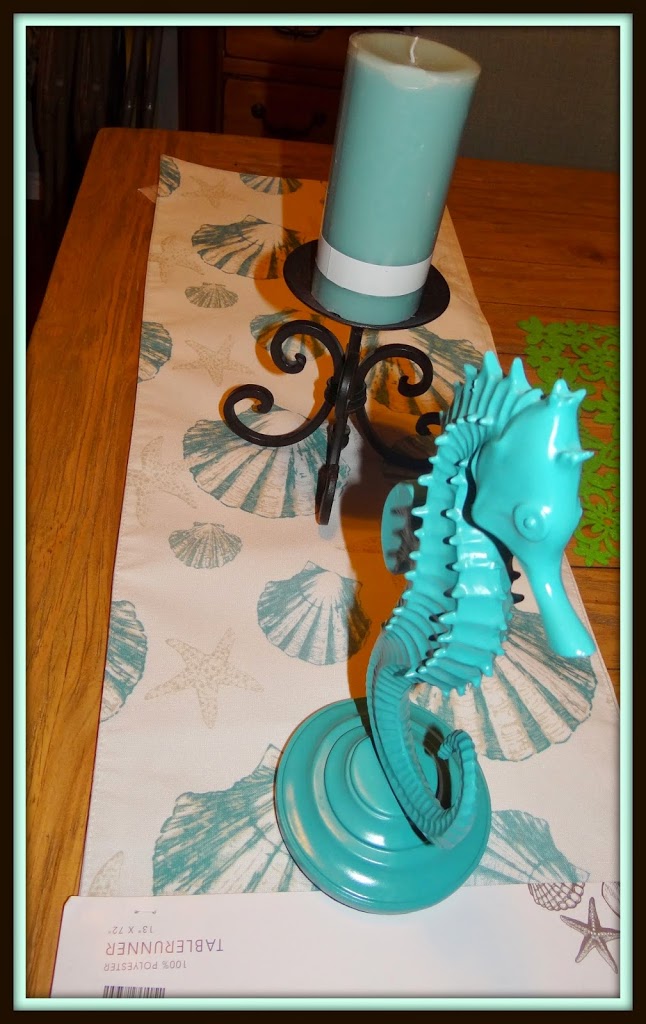 This little seahorse and runner will match my great room colors. Here is a little peak of what I've been doing on my off time from teaching school. I usually redo something during Spring Break.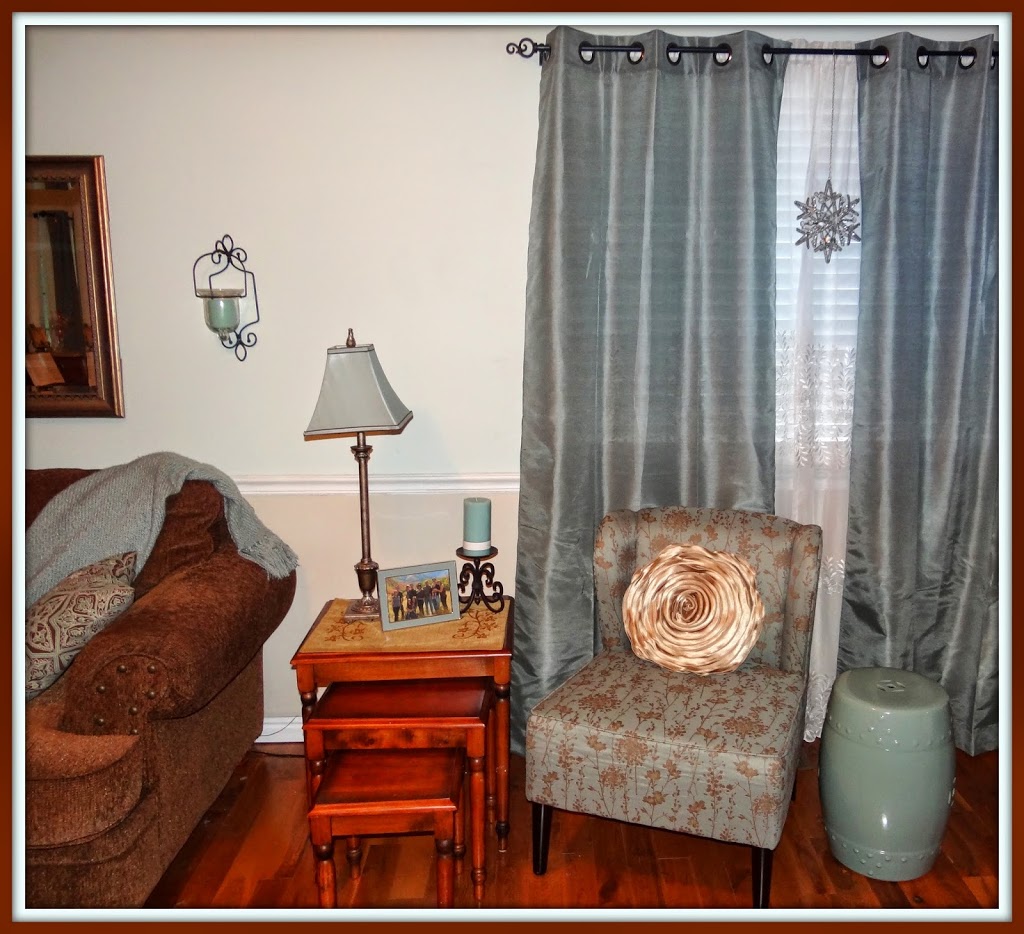 Here it is! After months of working on my greatroom, we are almost done! I got new couches and chairs and pretty curtains after we painted and had new floors put down. It is just about done. I loved how the wall paint color turned out. That was actually the hardest part of all the decisions……paint colors. I rely on the hubs a lot. He has the final say because I always go too dark.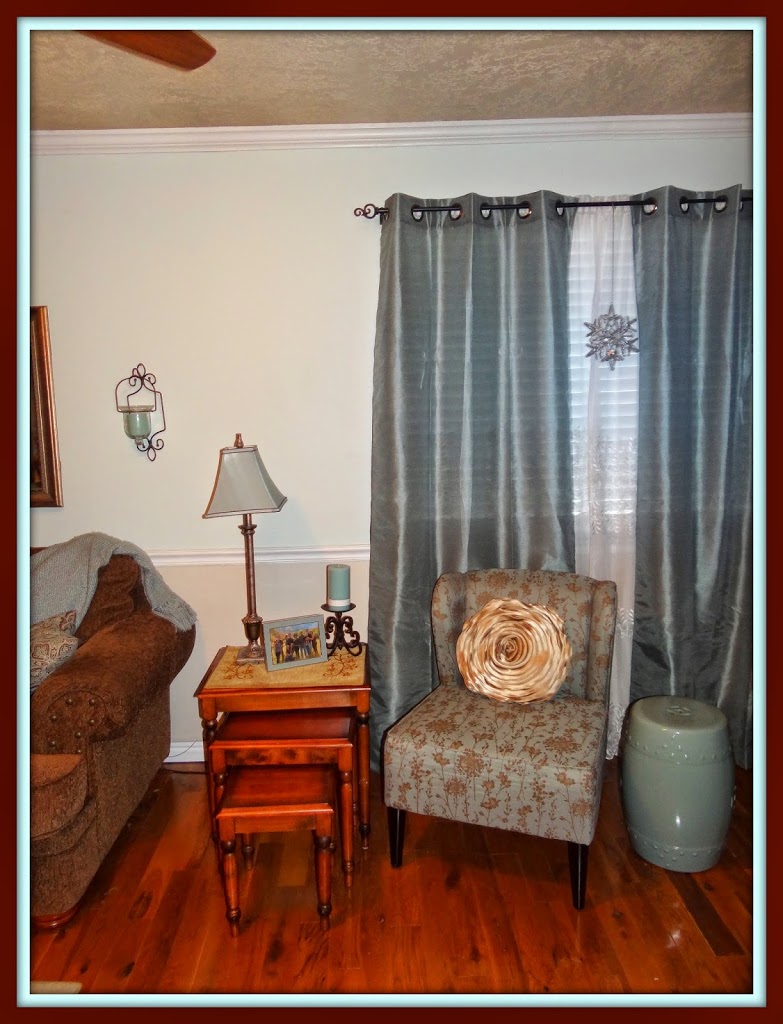 John put new ceiling fans in awhile back and they match the floor nice. I love how it is turning out. I got the cute chair from Pier 1. The lamp and knick knacks and pillows are from T. J. Max. I love that store. And I love that guy. He is a good decorating assistant….snicker…..(slave is more like it). I hope he doesn't read this…..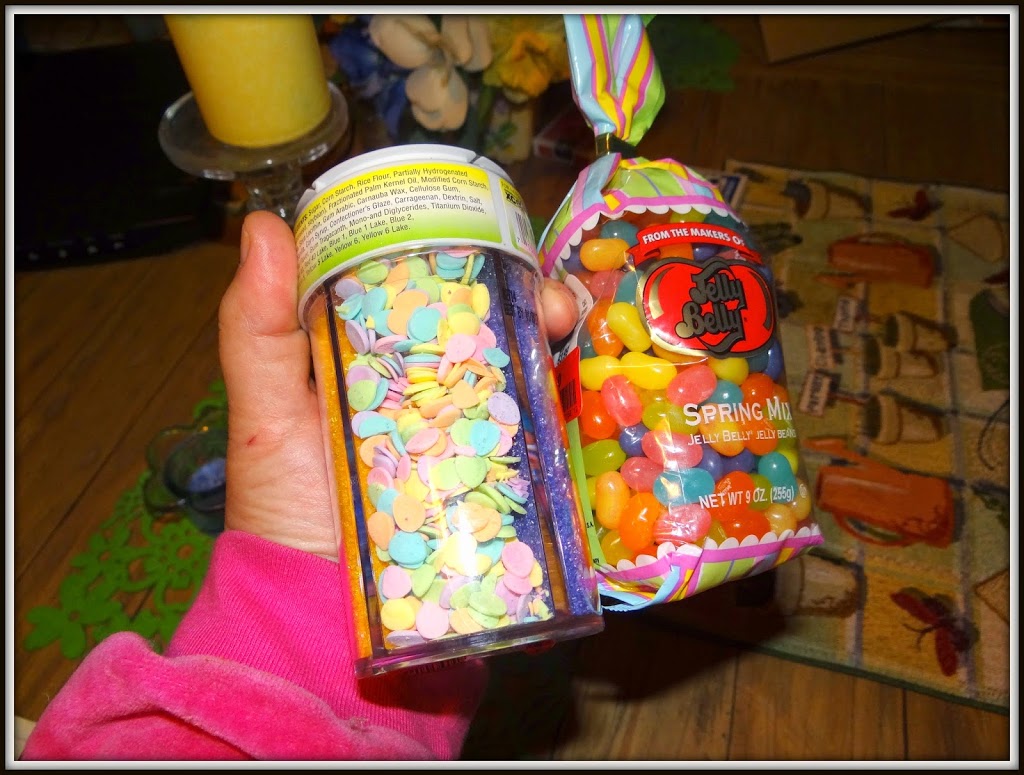 The after Easter sale was great at T.J. Max. I got a ton of stuff there. Here's something my grandkids will love. I got some cupcake decs for CH CH CHEAP!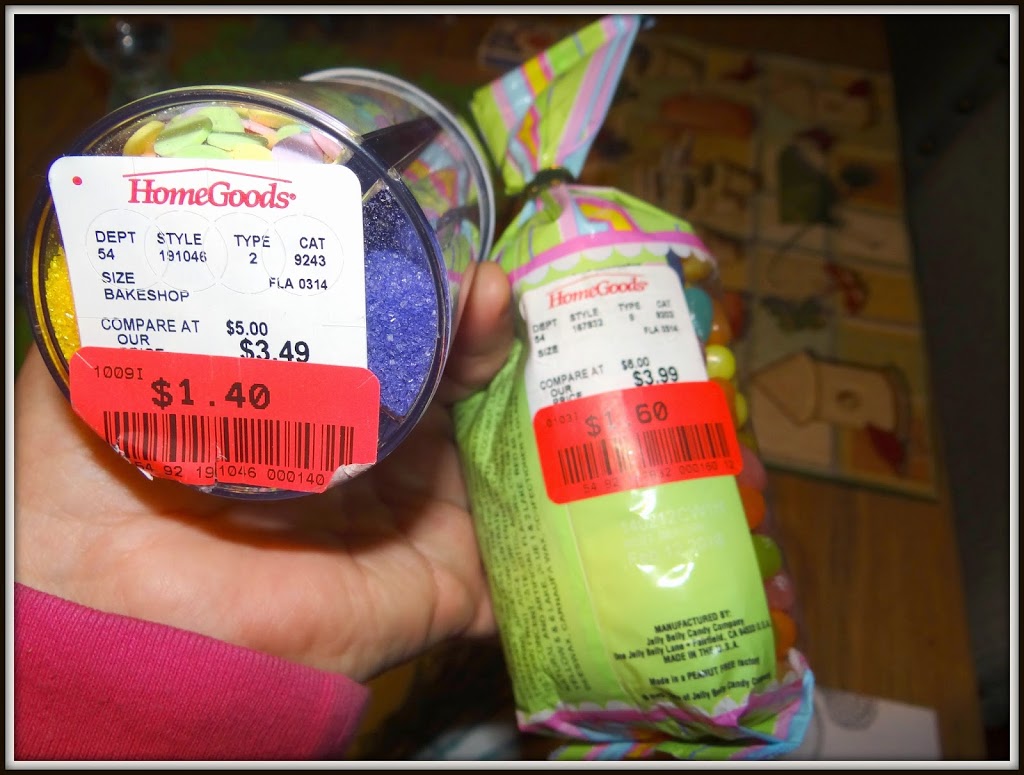 These sugar sprinkles are regularly like $7.00 and I got the sprinkle container with 4 types of sprinkles for $1.40!!. And who doesn't love Jelly Belly candies for a buck? Well I do. Yum. I'm going to go eat some right now. I hope there will be leftovers for the grandkids when they come over!! :-O